Wikis
The wikis app can be used to store notes and important information. Users cannot access wikis without an account and the proper permissions. That said DO NOT store important information in here such as passwords or personal information.
---
Home View
The home view is the main place where you will be viewing wikis and getting to other views. Here you can view a wiki by pressing on the link in the table of contents on the left. You can also create, edit, delete, and create PDFs in this view.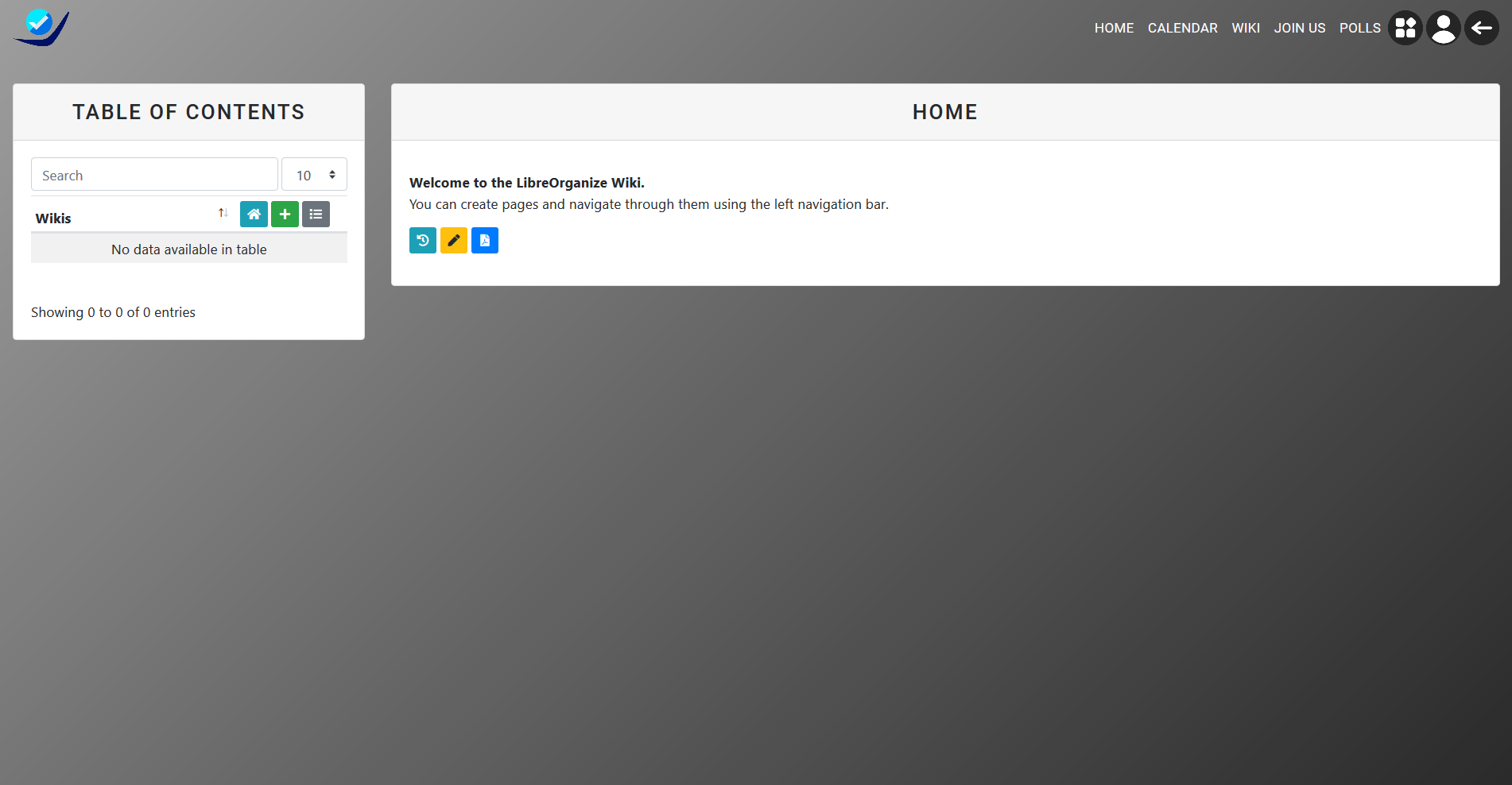 ---
Create/Editing Wiki
Creating a wiki is very similar to editing boxes. You click the plus button on the table of contents. This will redirect you to the create wiki view in which you input a title and the description/content.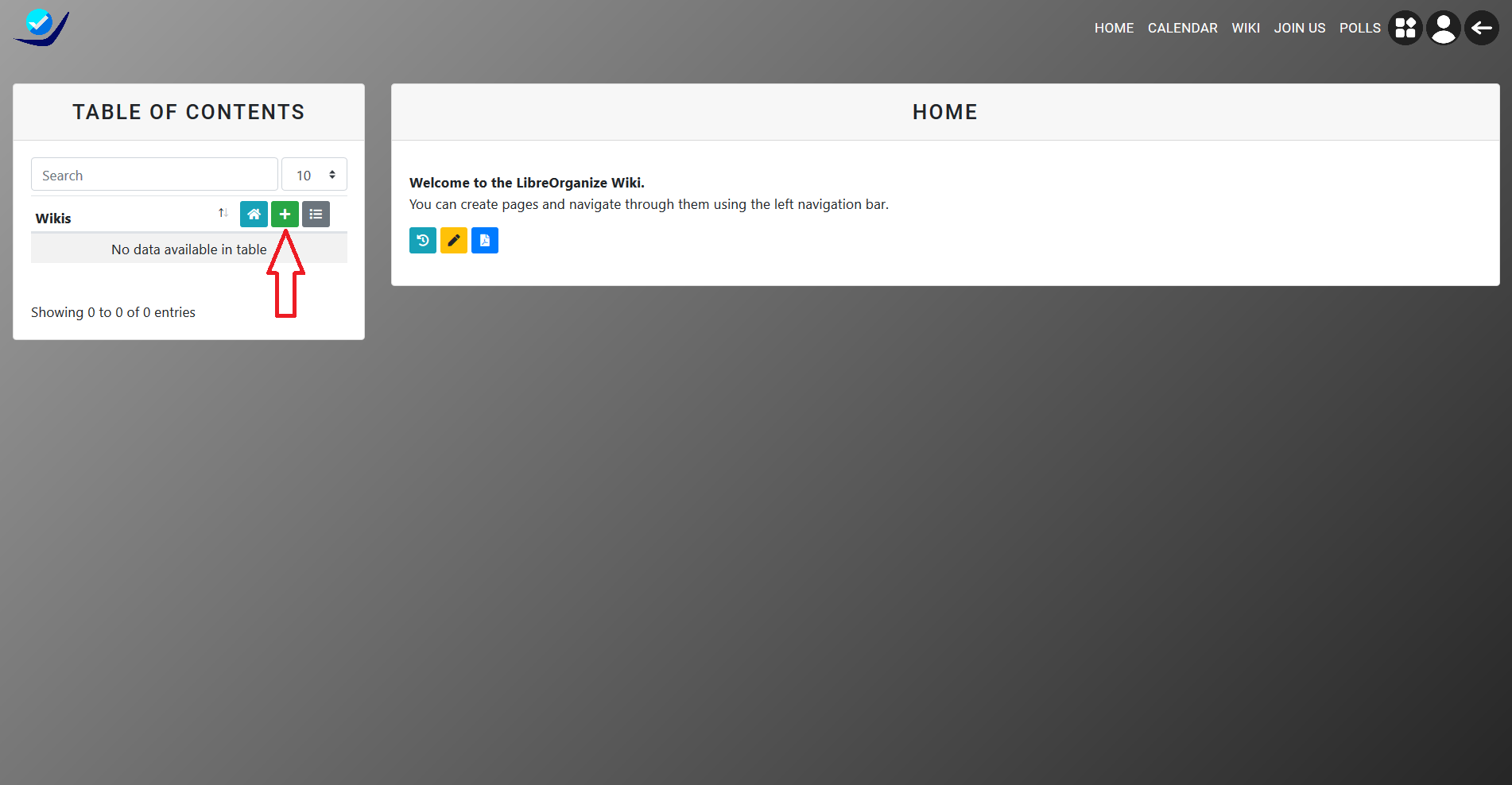 This is where you will enter a title and content when creating and editing a wiki.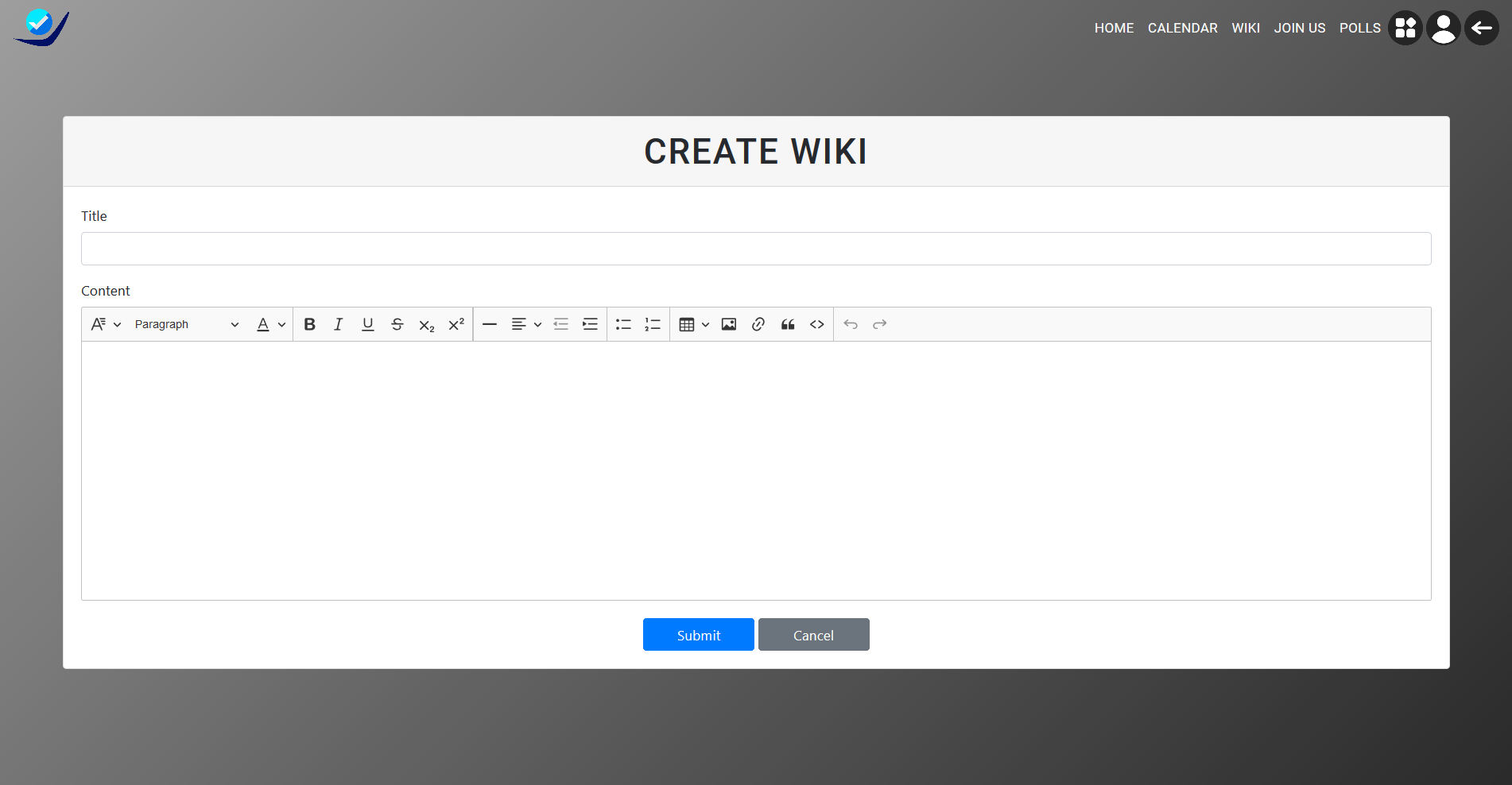 In order to edit a wiki navigate to the wiki you would like to edit and press the yellow pen.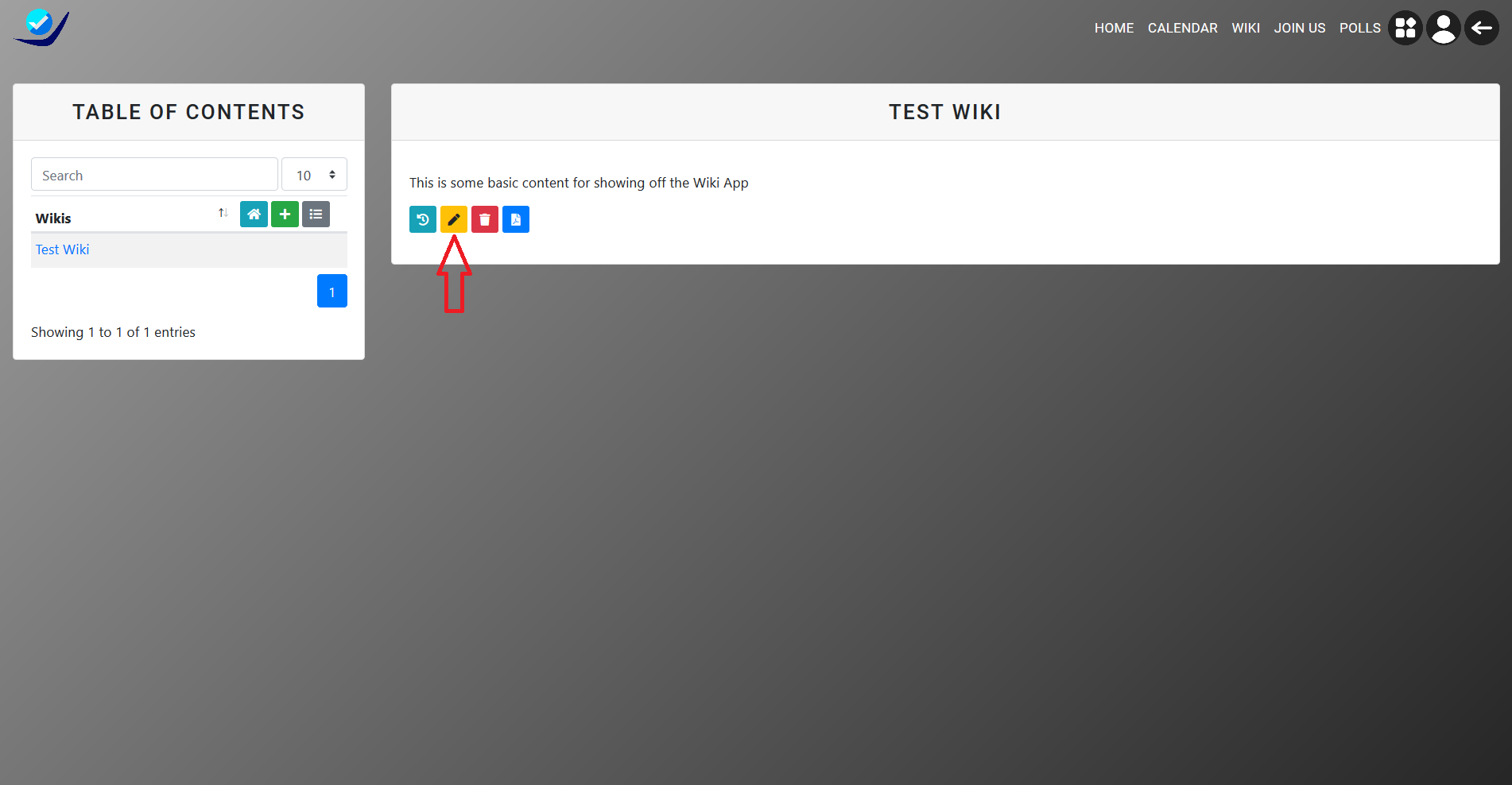 ---
Deleting a Wiki
Deleting a wiki is simple, simply click the red trash button and confirm that you would like to delete the wiki.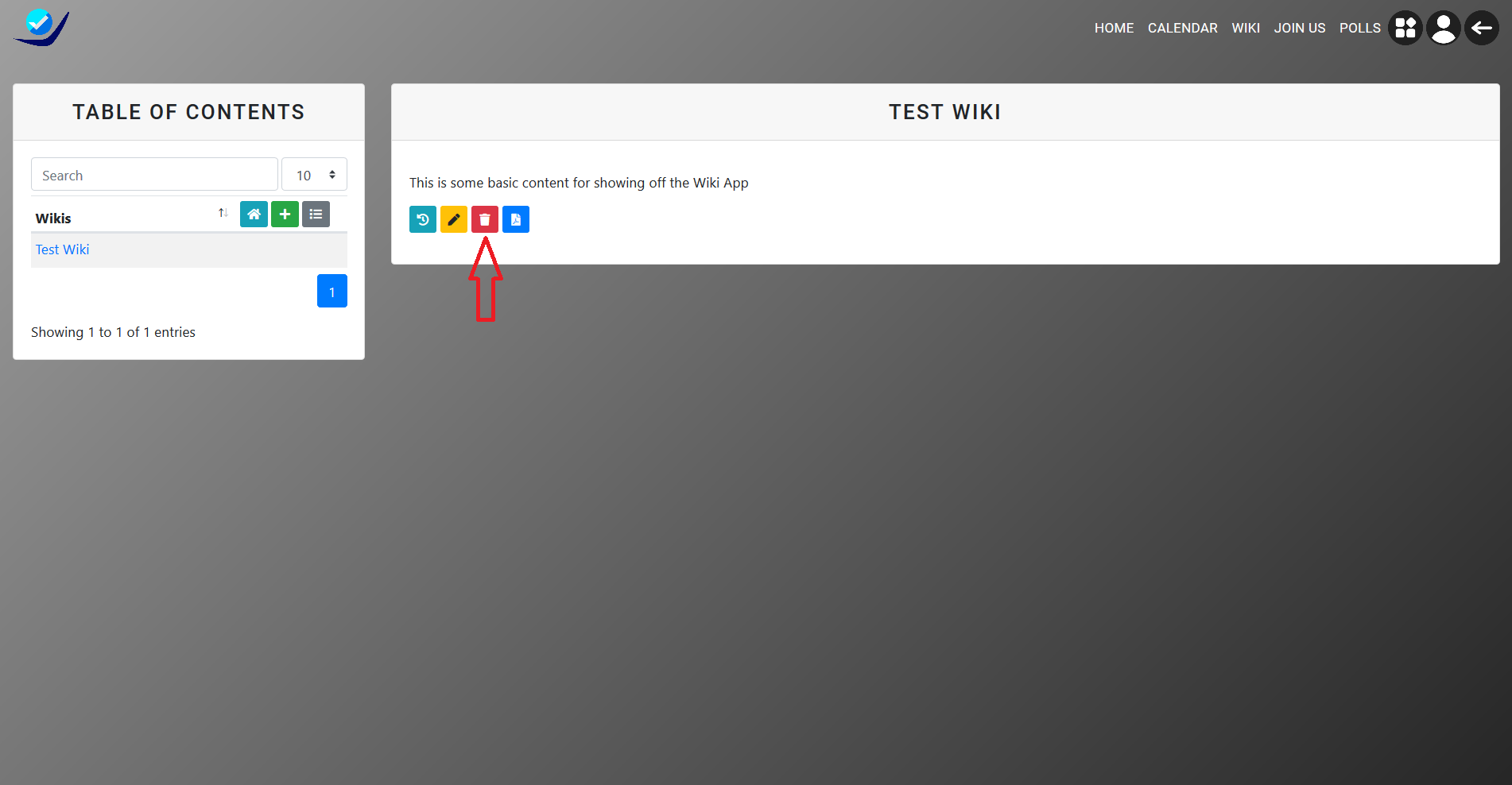 Confirm the deletion of the wiki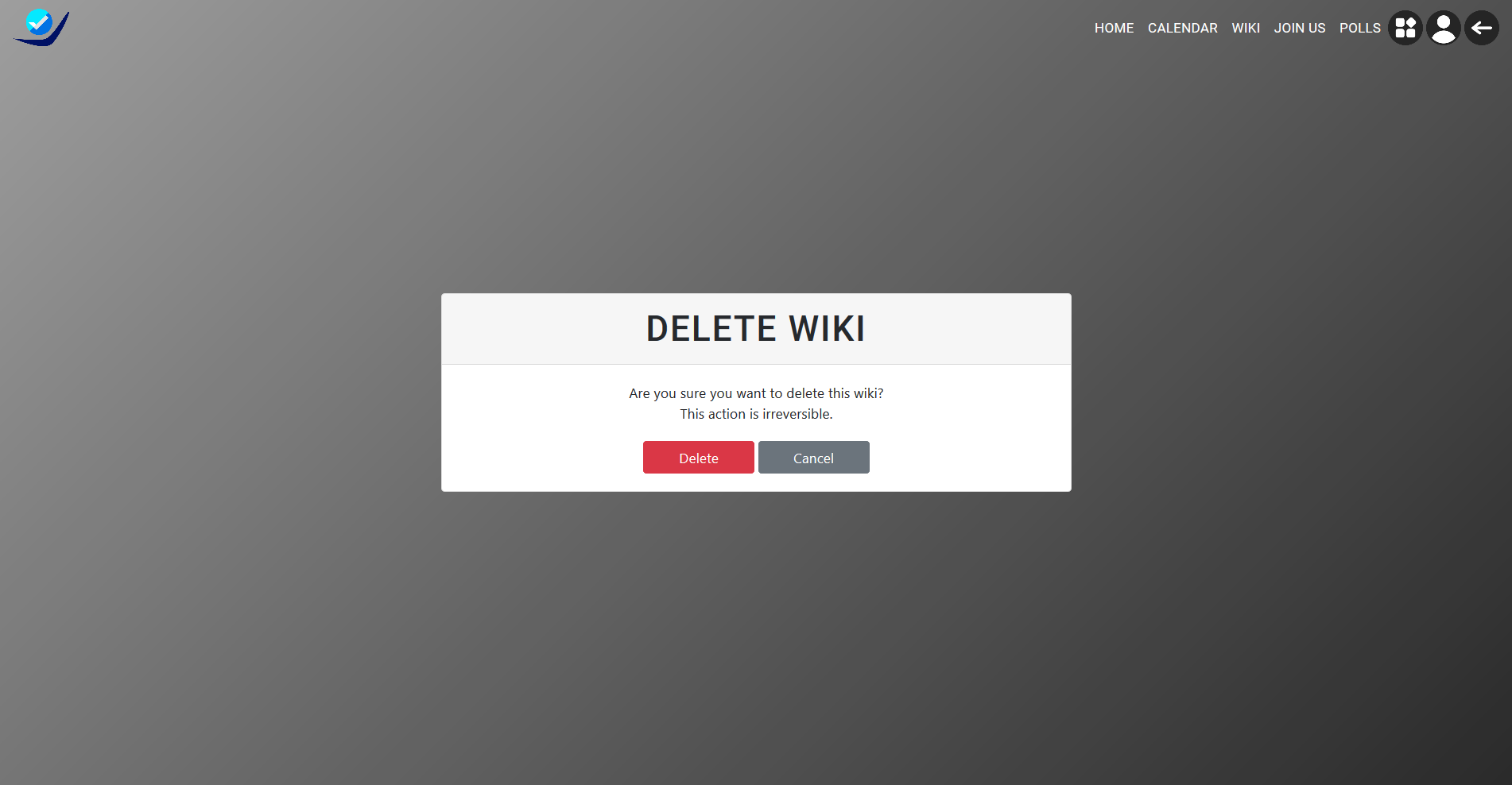 ---
Logs/History
Logs/Hisotry will allow users with the correct permissions to view past edits to wikis. There are two ways you can view log history.
Click on the grey list button in order to view all the logs.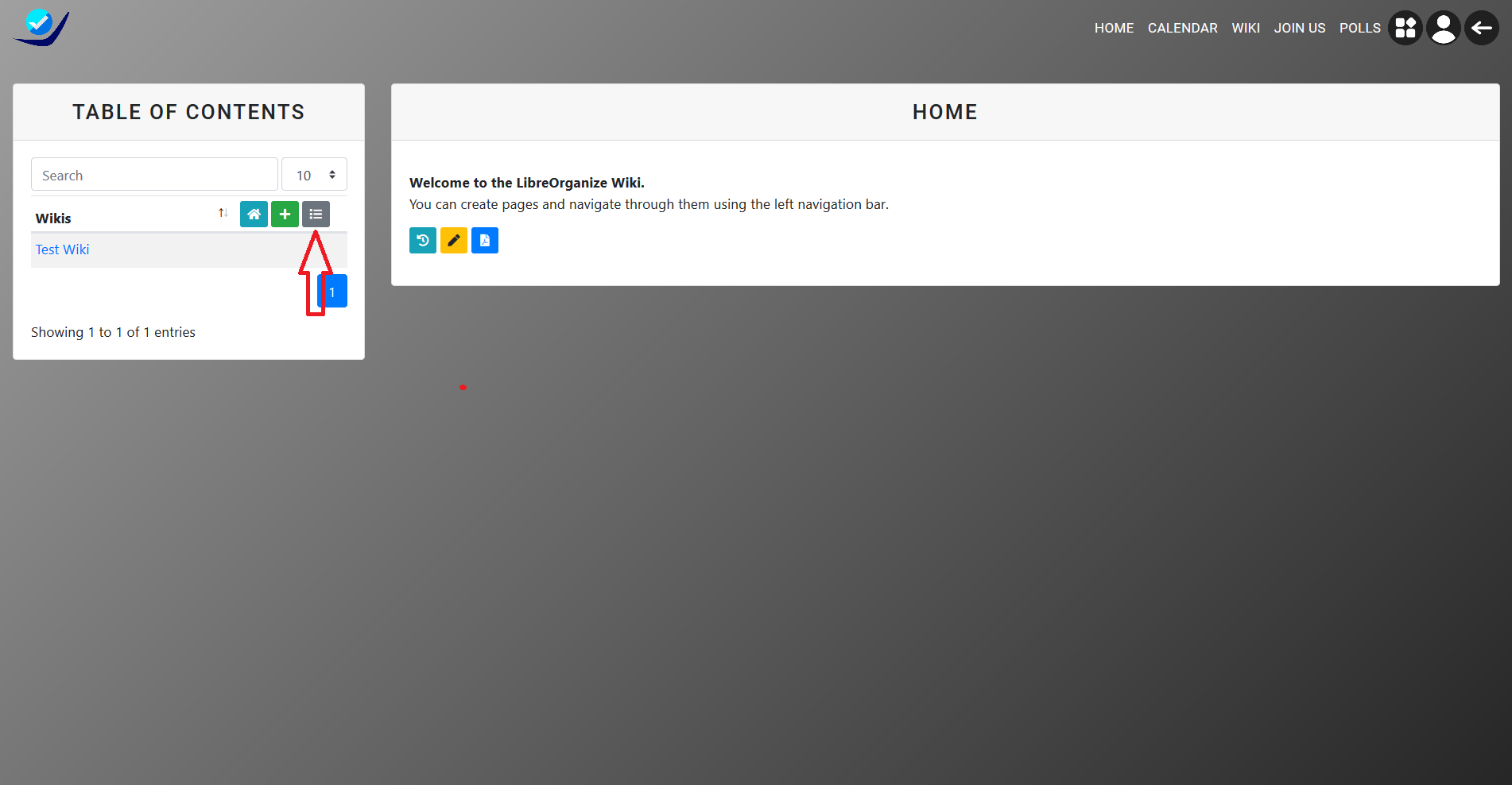 If you want to view the history for a specific wiki click the blue history button. This will filter the search.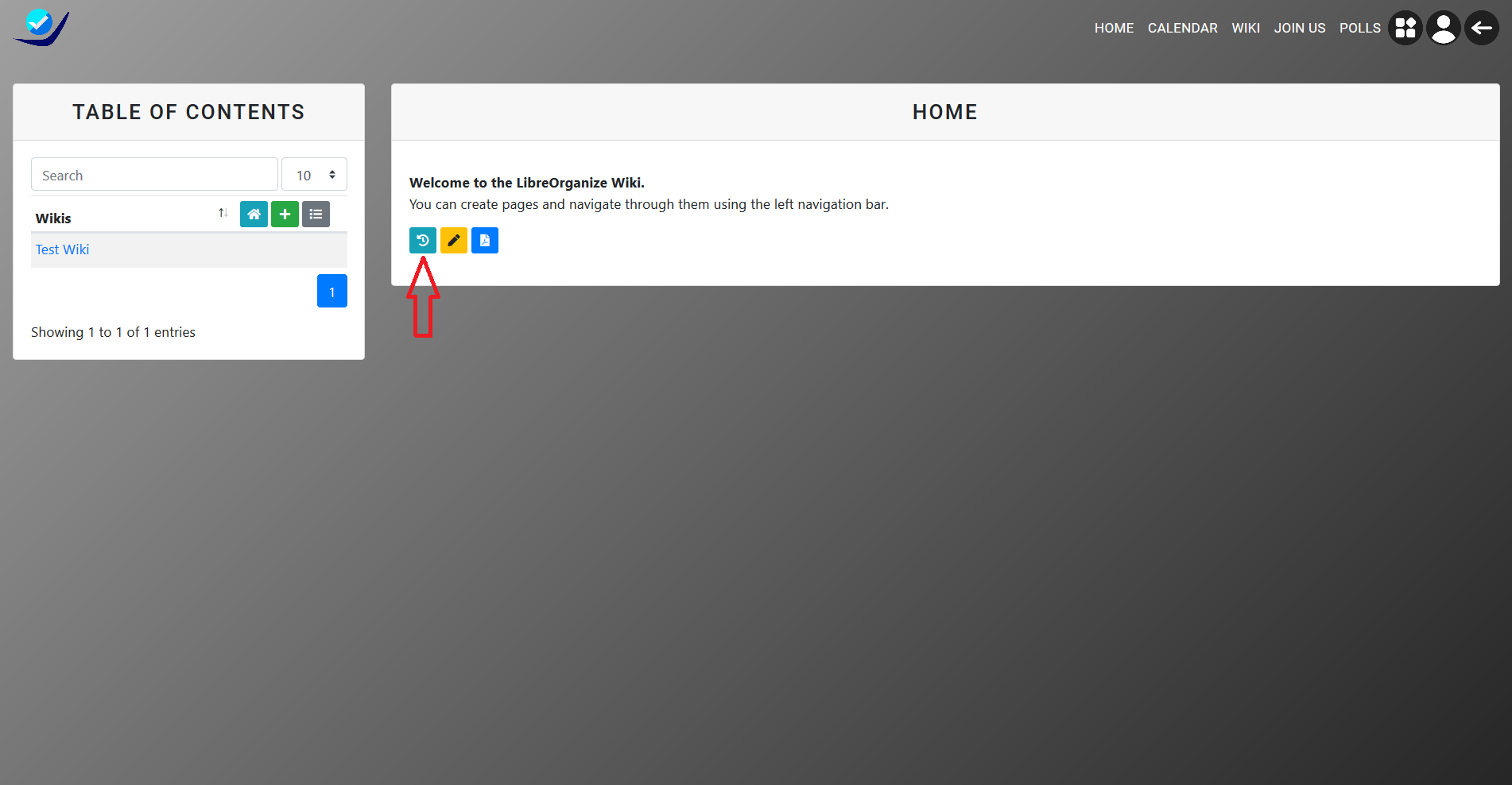 ---
Wiki Words
Wiki words are an easy way to link to wikis together, simply type two square brackets the title and then two square closing brackets. Ex: [[TITLE]]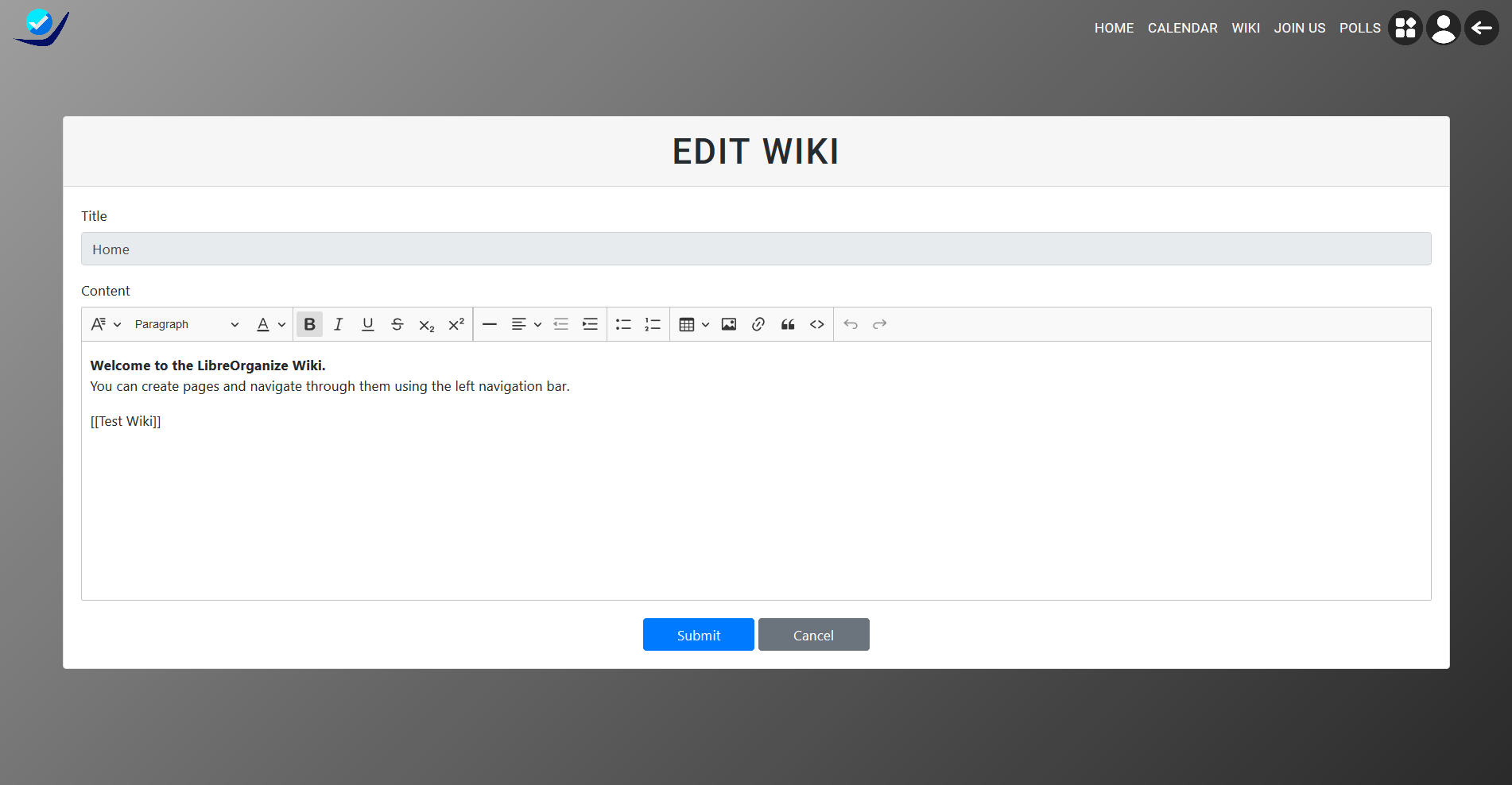 What it looks like when rendered...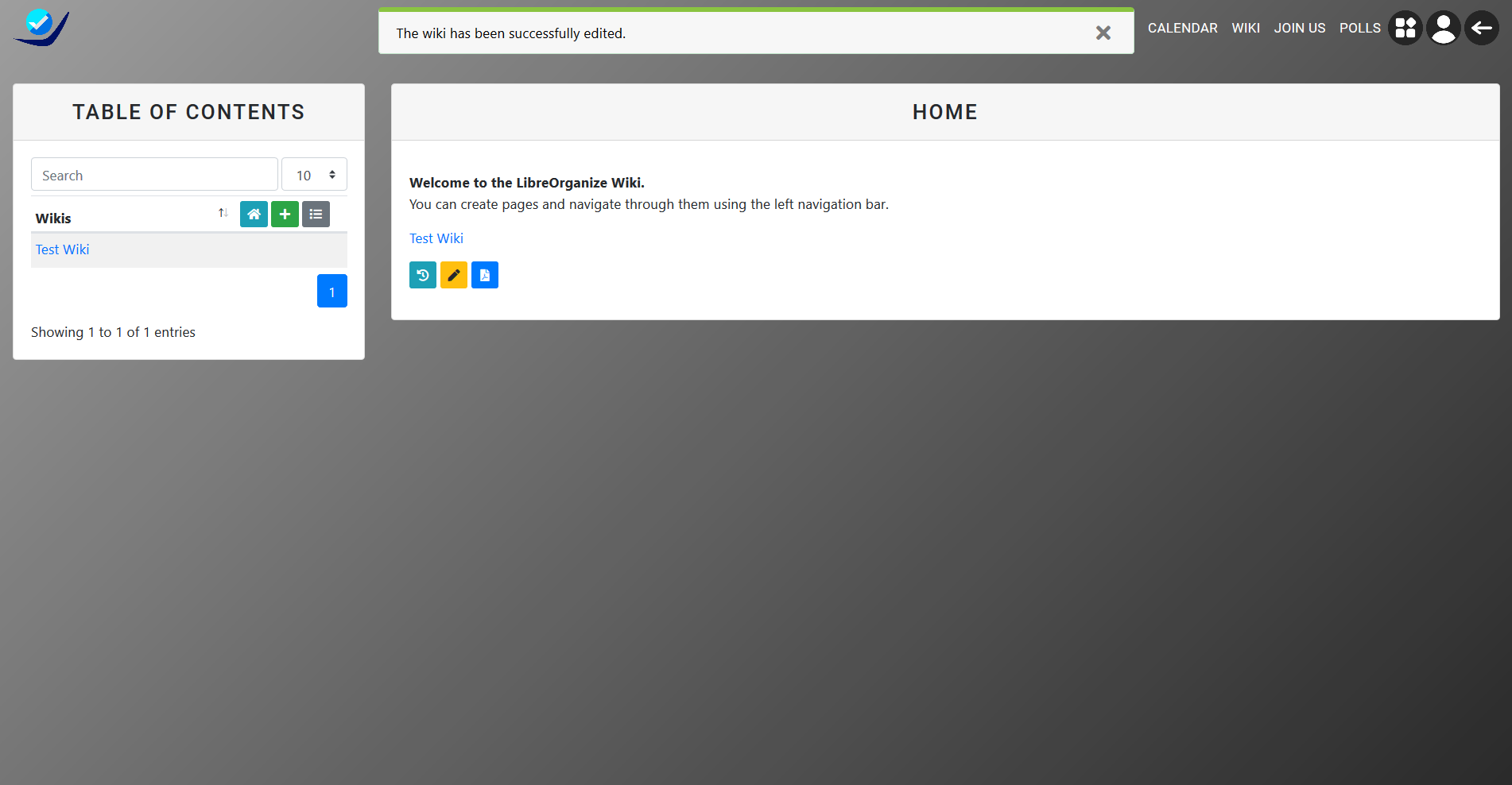 ---
PDF
Depending on the version of LibreOrganize some wikis will have a PDF button which will put the content into a pdf which can then be sent to anyone. Simply click on the blue PDF button, this will then prompt you to download the pdf.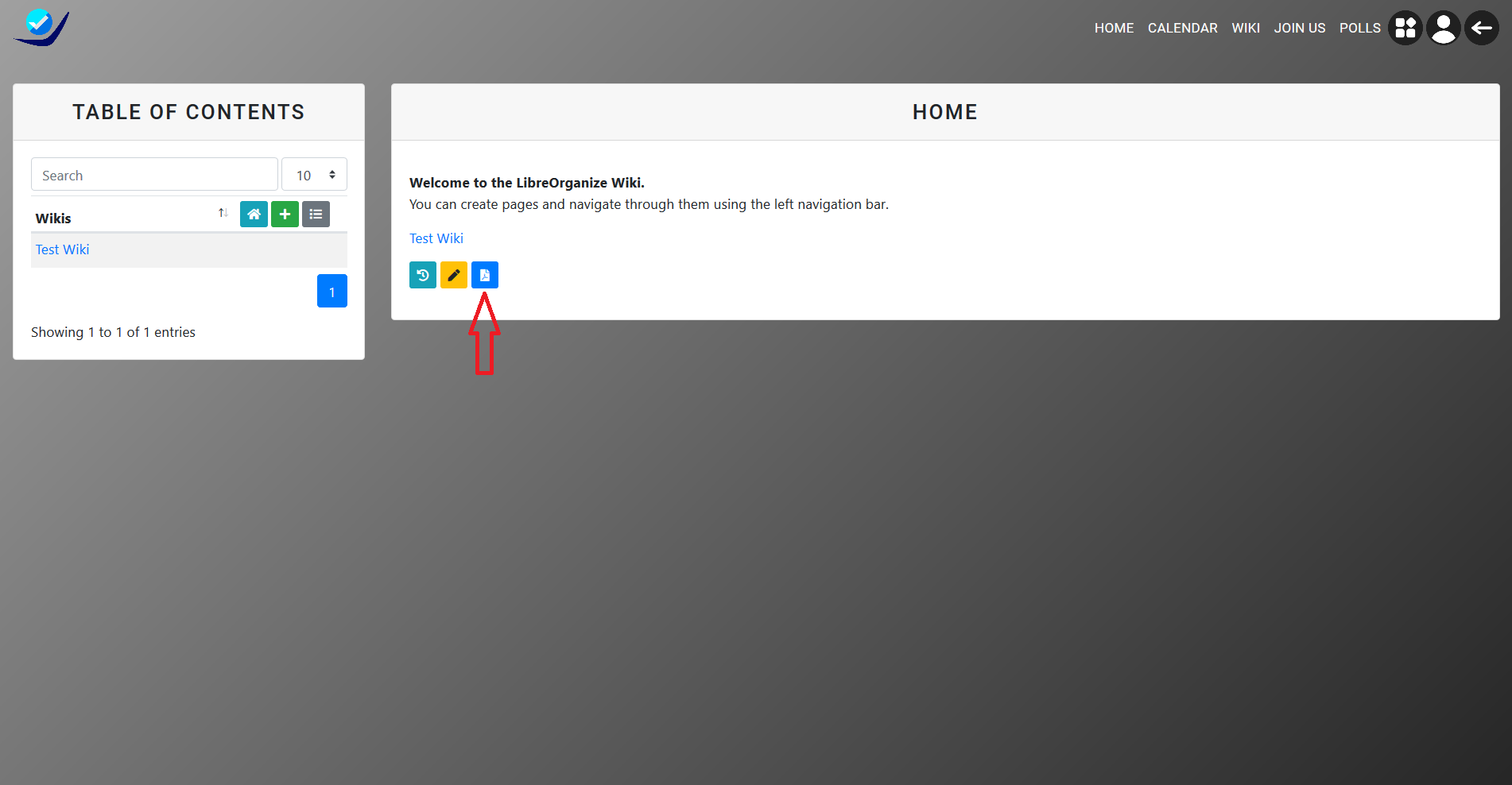 ALL