Accounts
The accounts app is the biggest app on LibreOrganize. This will only go into the basic functionality.
---
Accounts List
Here admins can view all the accounts on their site.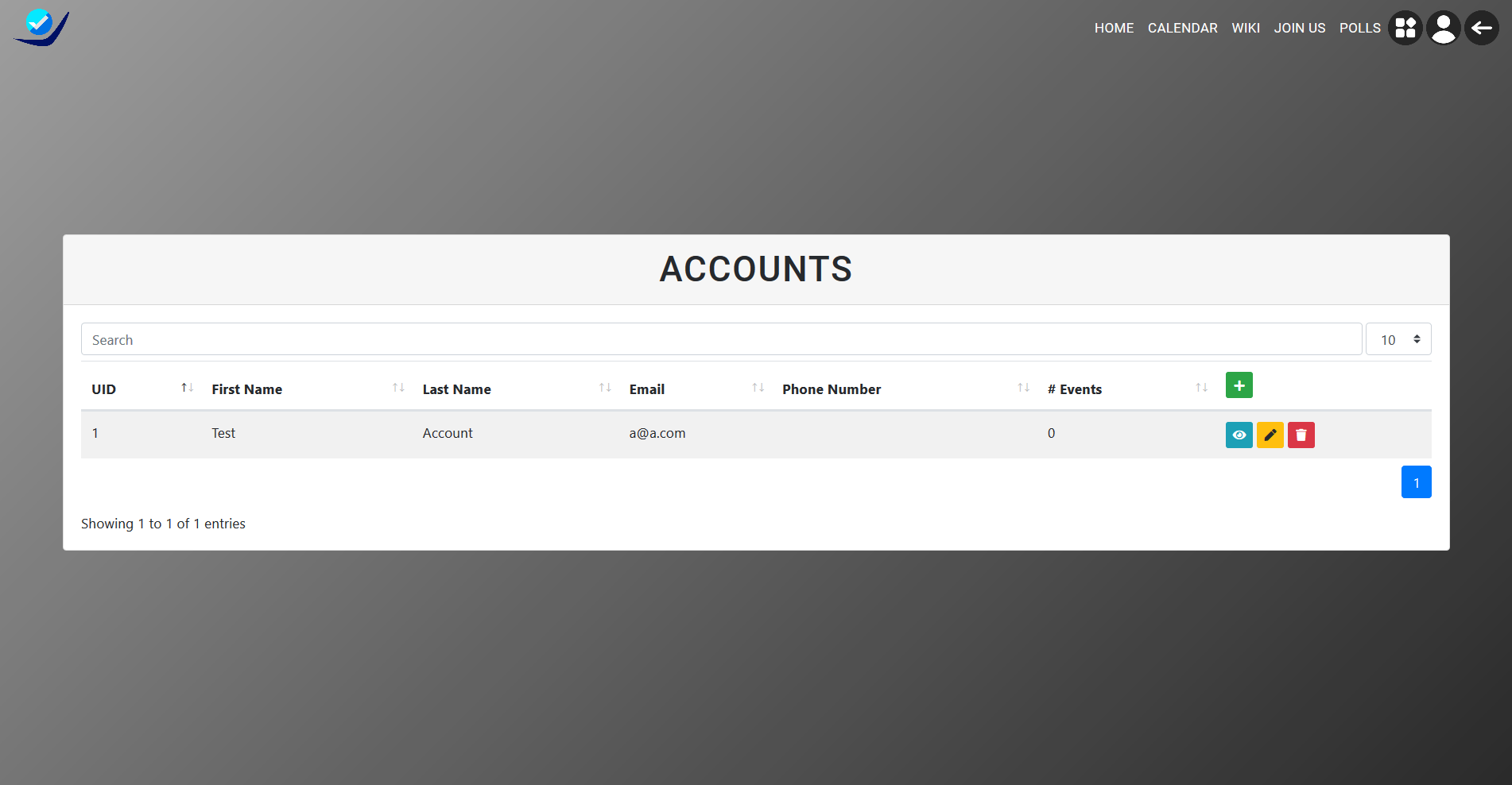 ---
Detail View
The detail view includes the account information as well as several buttons that link to important links associated with the account.
This is what the detail view looks like. YOU MAY NOT SEE ALL THESE LINKS SOME ARE ONLY SHOWN WITH THE CORRECT PERMISSIONS.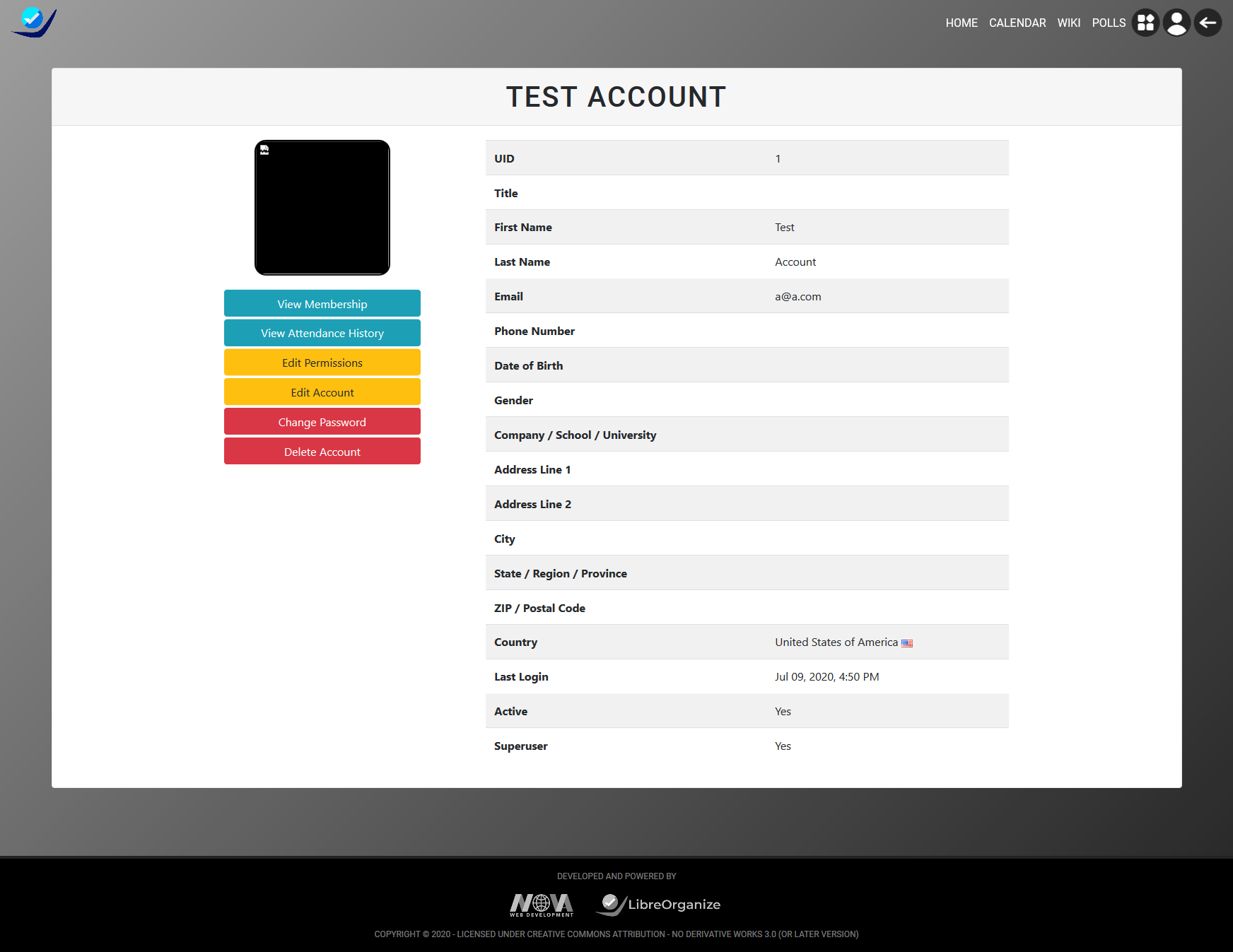 ---
Permissions
Permissions are perhaps the most important part of LibreOrganize. To edit a specific users permission first go to there account detail and select "Edit Permissions." This may look very intimidating at first but we promise its easy. A superuser has all the permissions in the list. You can give a user specific permissions. Each permission clearly explains how what it does and what it gives access to. For instance, if we wanted to give access to a user to be able to view wikis we would select "View Wikis."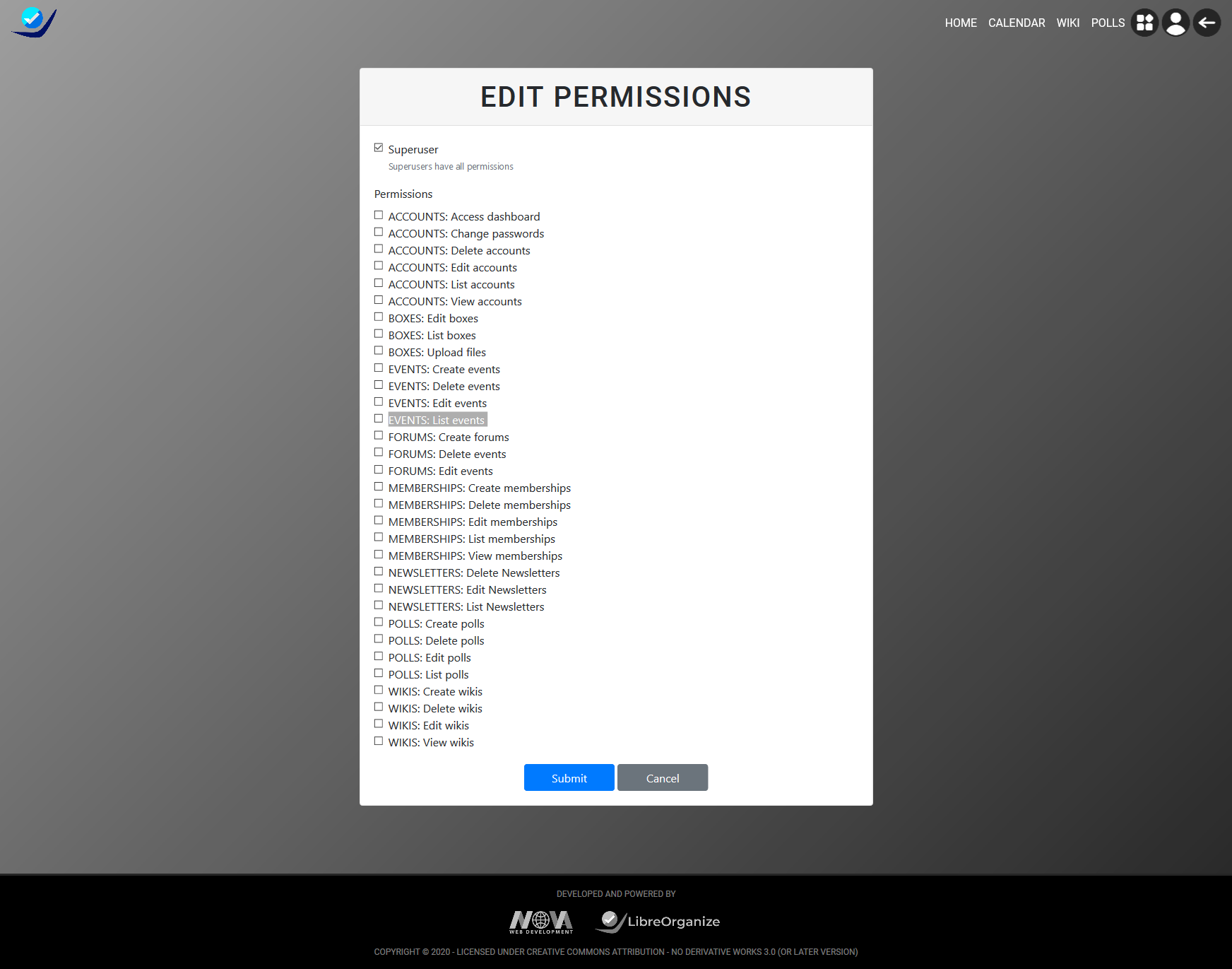 ---
Edit View
Users can edit their account information. For instance, they can add a phone-number, address, or change there profile picture.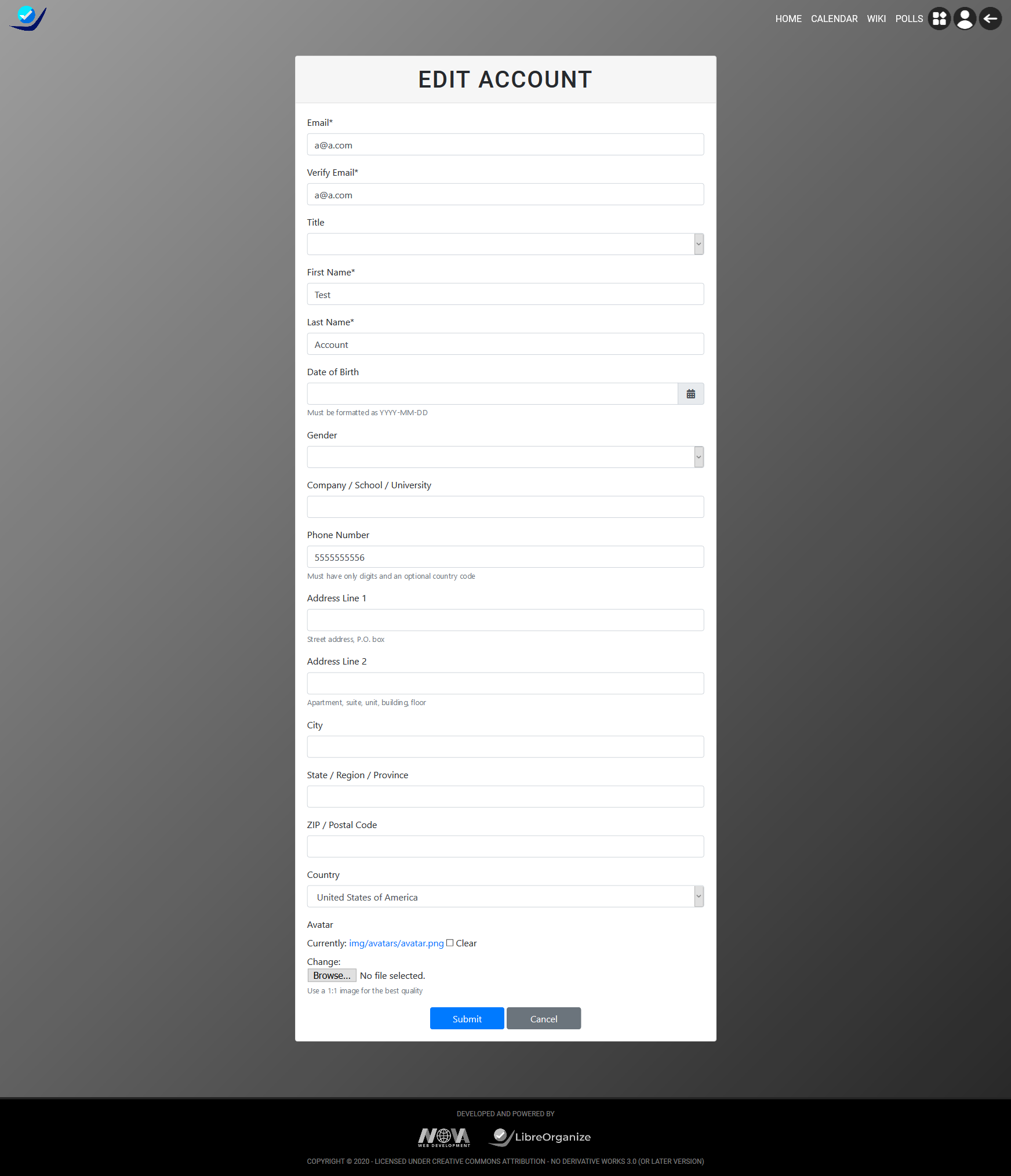 ---
Delete View
The delete view allows someone to delete there account. We will not be able to recover any information after the account is deleted so please make sure you want to delete it.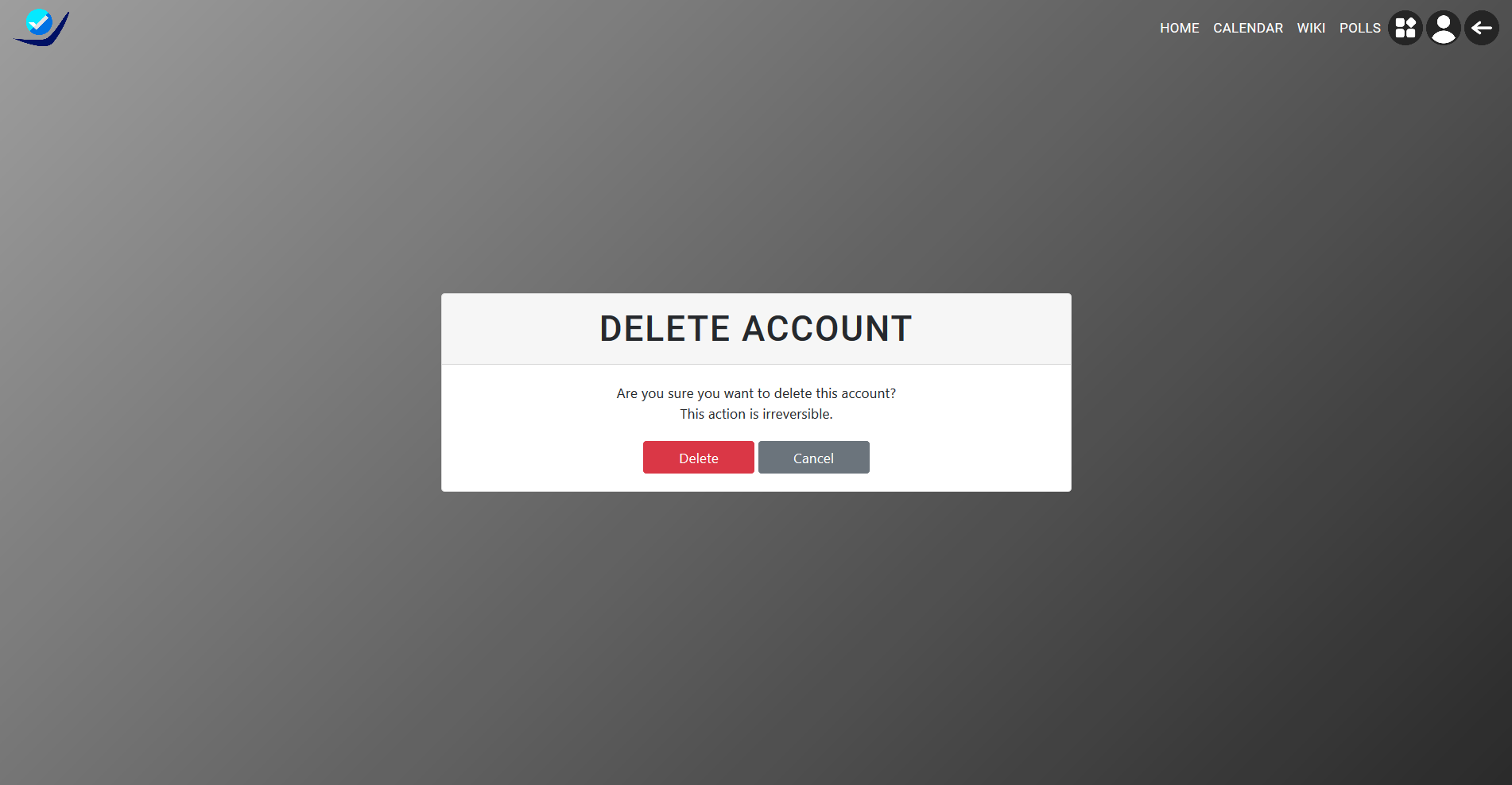 ---
Register/Login/Password Reset

Some websites will allow there members to login to an account. In order to do so they must first register. In the upper right hand corner you will see an arrow. This arrow will allow users to login, request password resets, as well as register there account. Some websites may allow you to use your Google Account to login and create an account with the click of a button.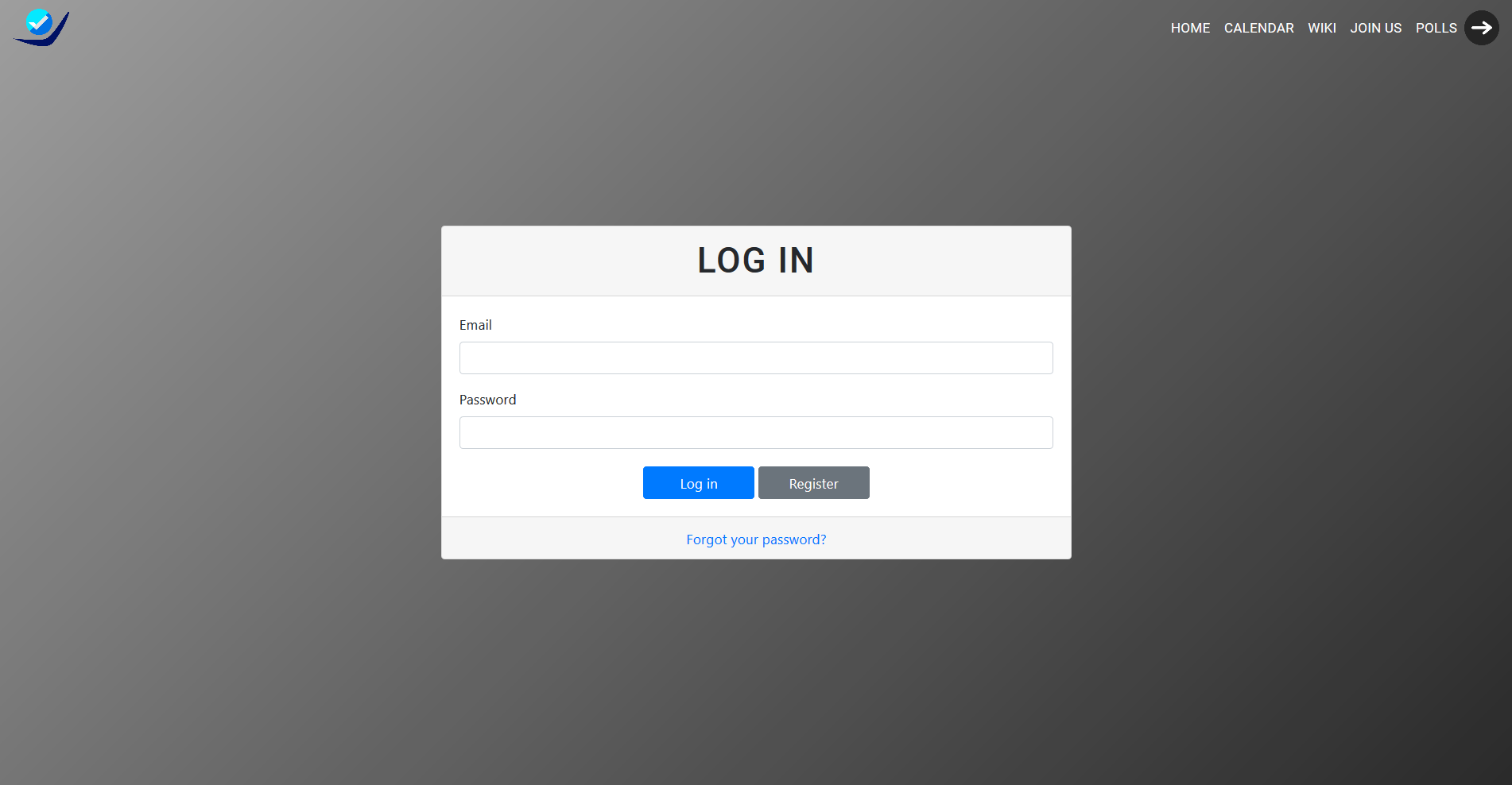 Register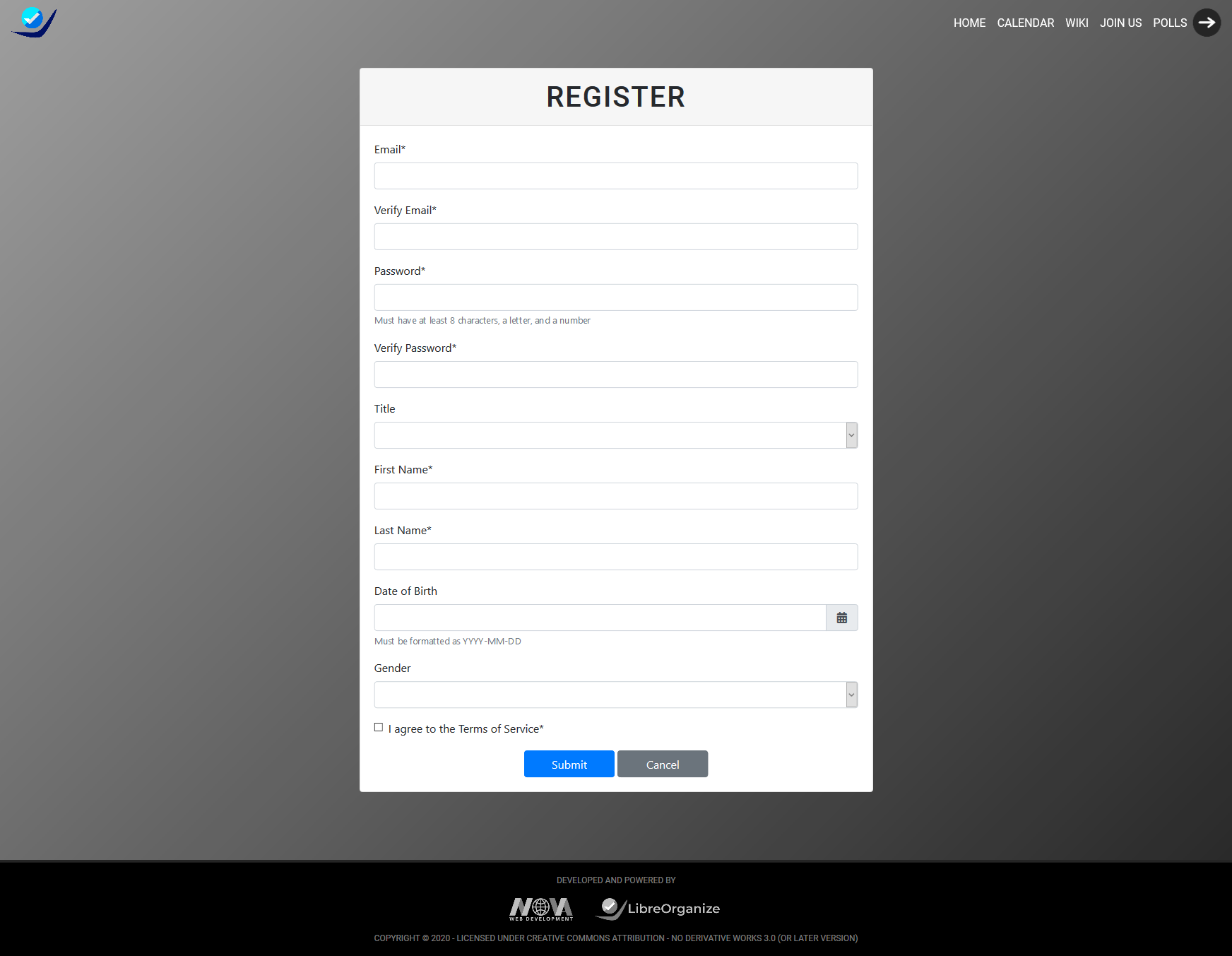 Password Reset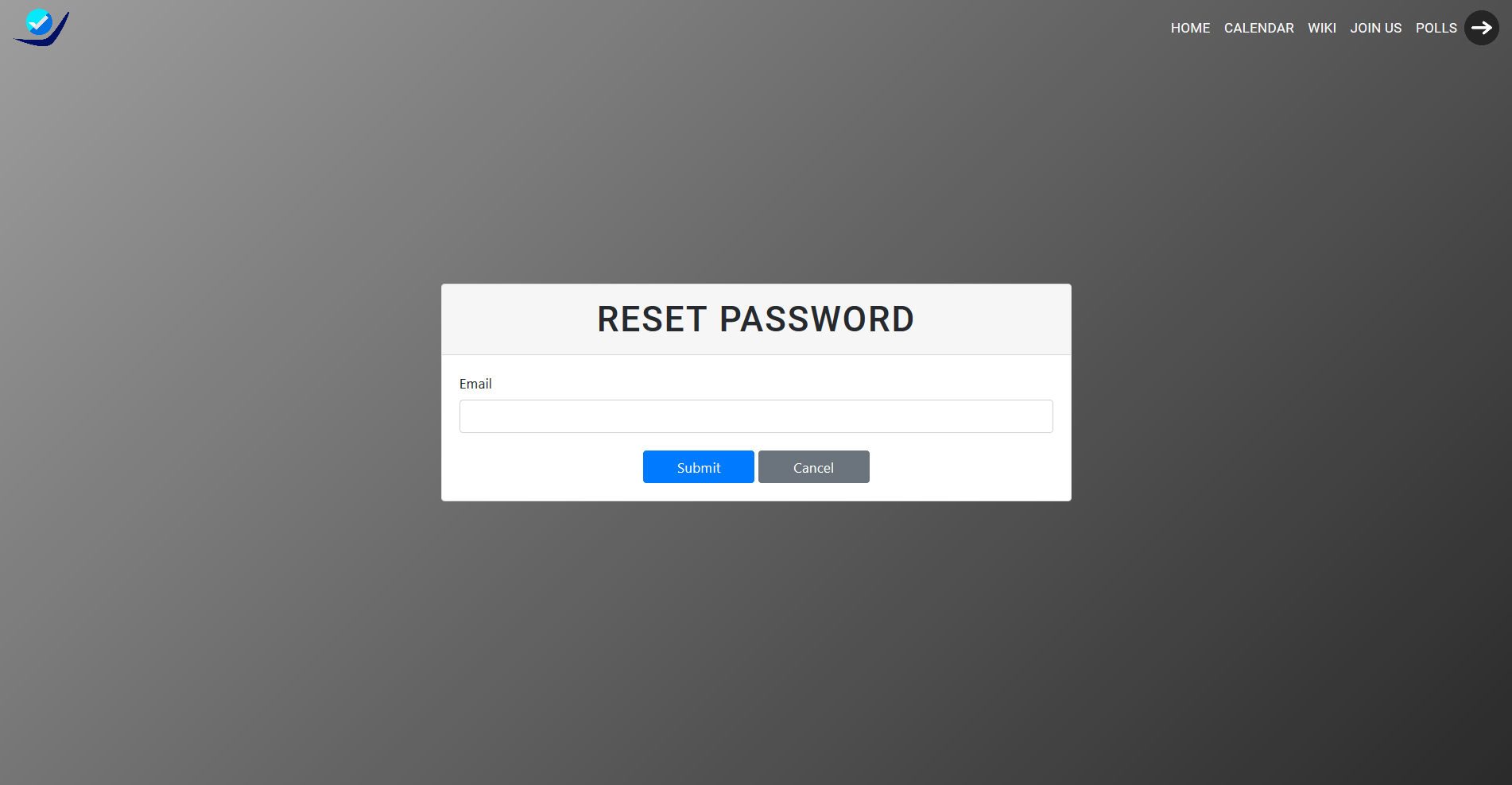 ---
Create Account
Sometimes an admin may want to register an account for a user rather than the user register and create an account. In order to do so an admin will need to go to the Account List and click on the green add button. Afterwards, they will fill out the fields. This will then send an email to the user telling them to set a password. After they set the password they will be able to login.
NOTE: This option requires SMTP email host provider in order to send password reset notifications to a new users. By default LibreOrganize doesn't provide SMTP email host.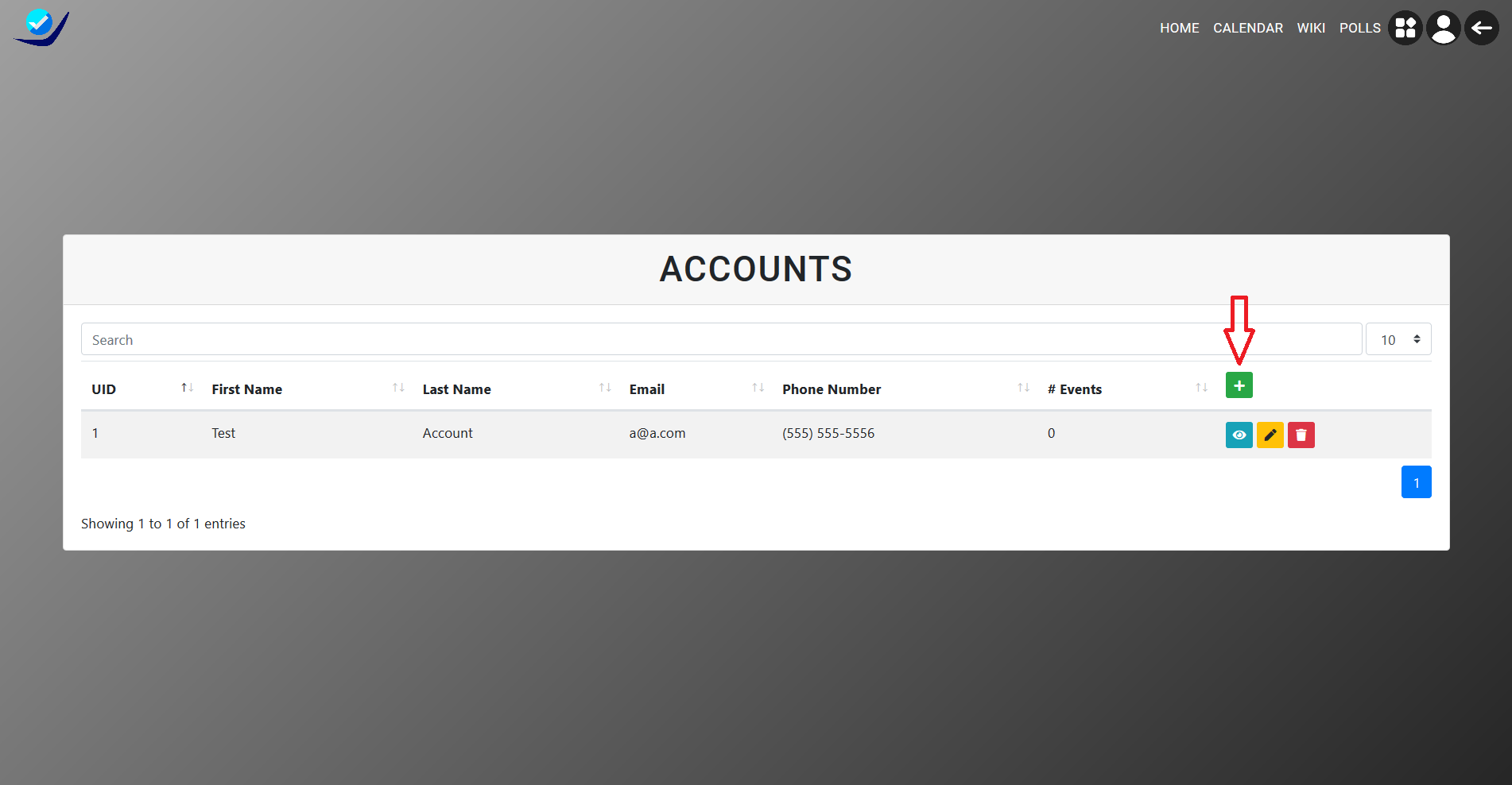 Fields the Admin will fill out.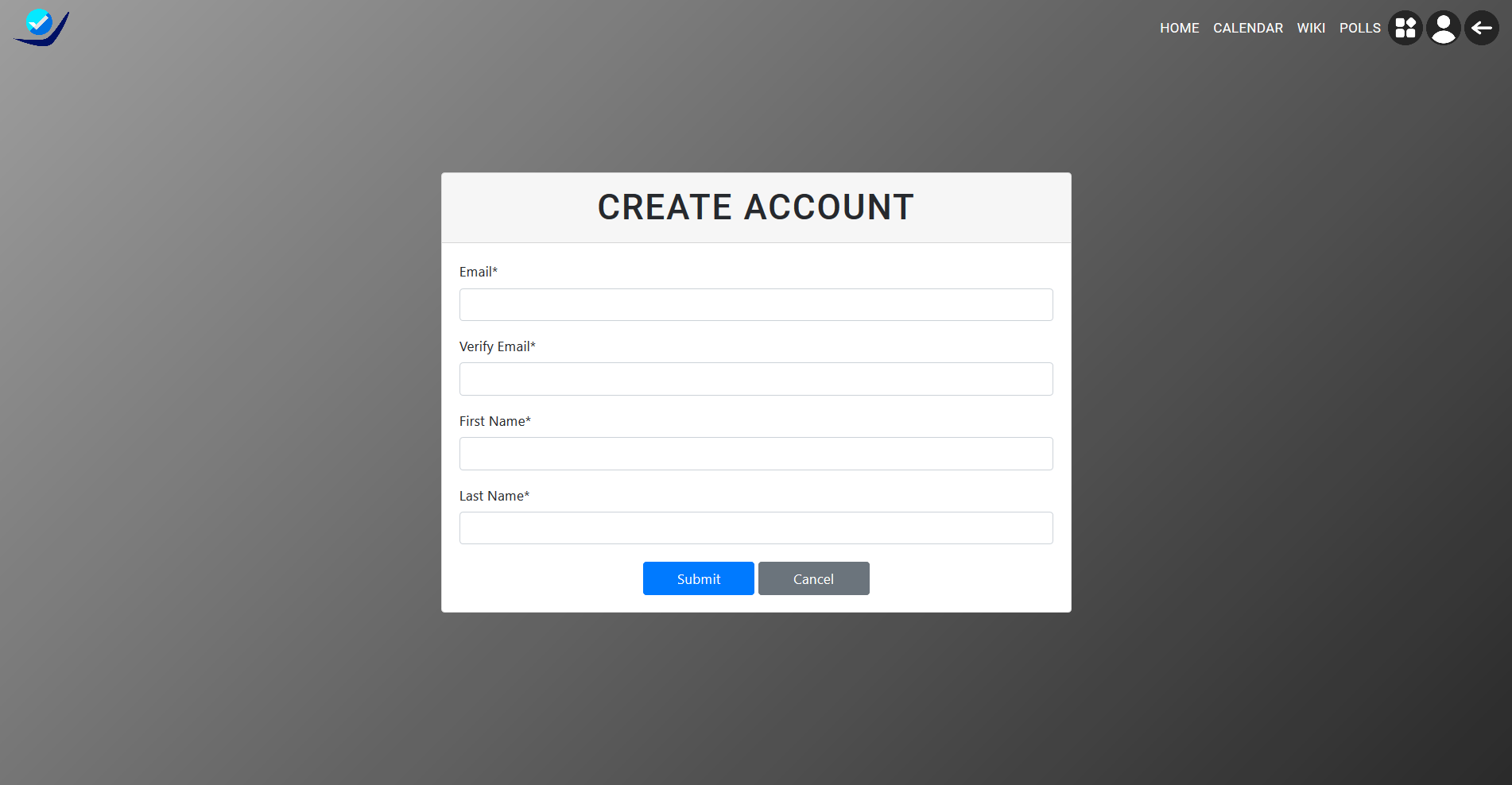 ALL